Summer is here and that means crazy hot temperatures…at least here in Nevada. I personally try to avoid wearing shorts and capris as much as possible because dresses are 10x more comfortable and cooler. They are breezy and easy to wear. So I decided to put together a summer dress guide for all types of occasions and several styles of dresses. I listed the dresses from fanciest to most casual. My sister, Adelie, is helping me show these dresses and I appreciate all her cooperation and smiles for this! 🙂 I hope all of you enjoy a fantastic and busy summer vacation and stay tuned for some super fun projects on the blog!! These next couple of months I have some big plans.
Dress One//
This is like an elegant version of a t-shirt dress. This outfit has my name written all over it because I think it sums up my style. The best part about this dress is that I found it at…Marshall's! I would never expect to find much in there but when you look hard enough you can find so much potential. This plain dress can be dressed up as fancy as you want when you add some booties, a statement necklace, and some studs. I would say that this type of outfit could be worn at your fanciest events and get togethers.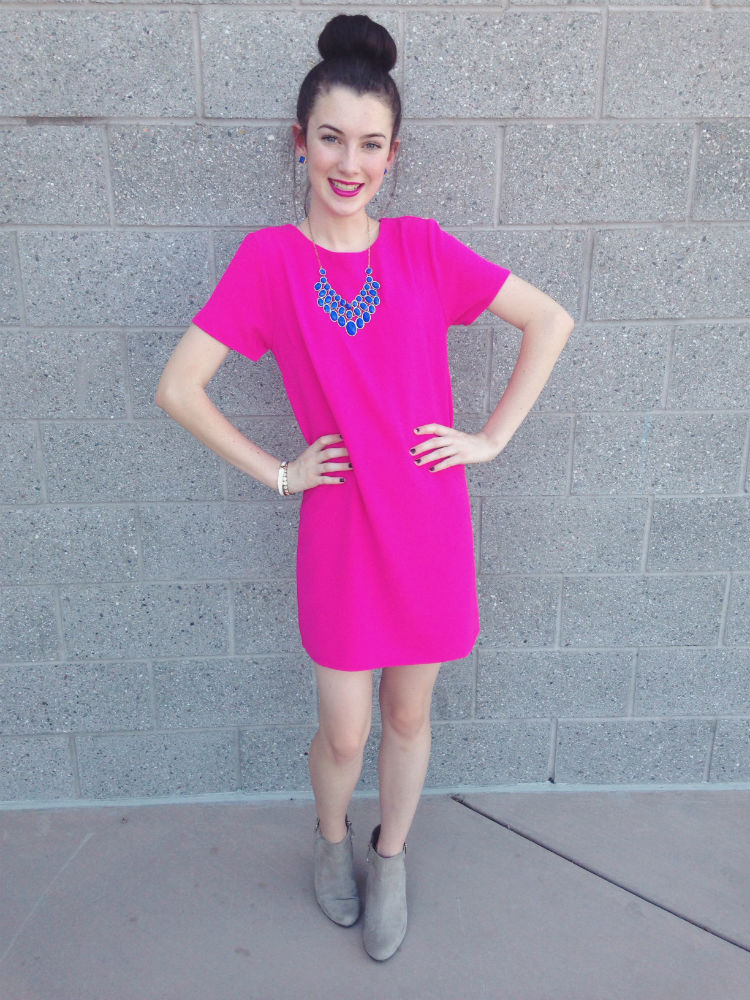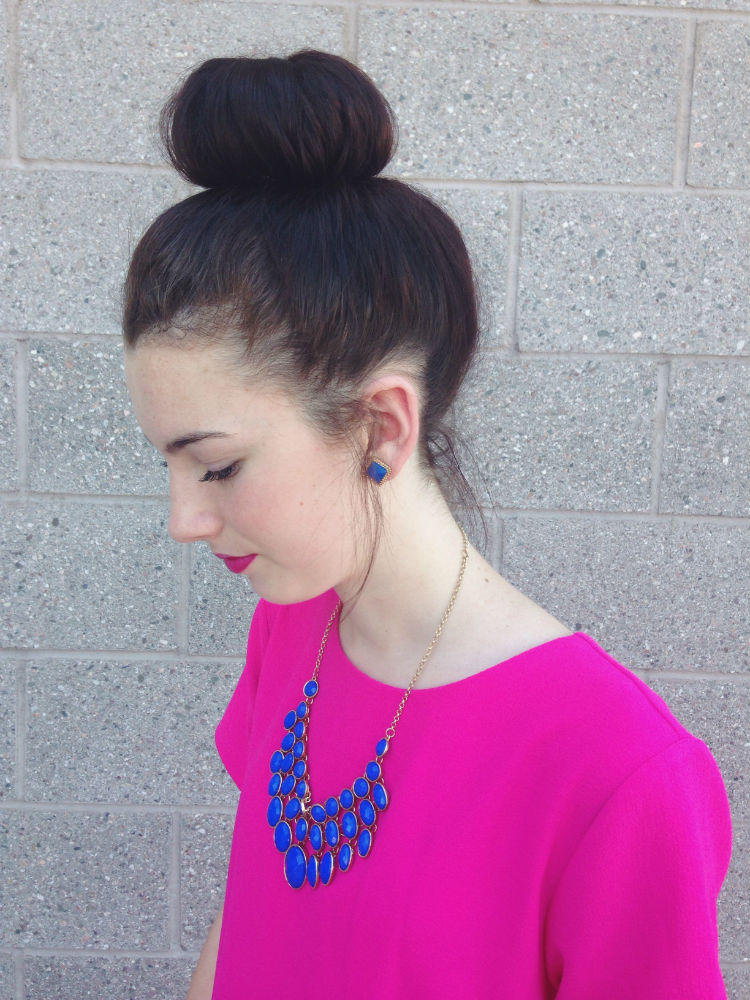 Dress Two//
I love the simplicity of white dresses because you can dress them up – you add colors and there you have a full outfit. With this slim, textured dress, Adelie wore a pink necklace, mint purse, and coral flats. Believe it or not but we also got this dress from Marshall's. This dress outfit would be appropriate for church.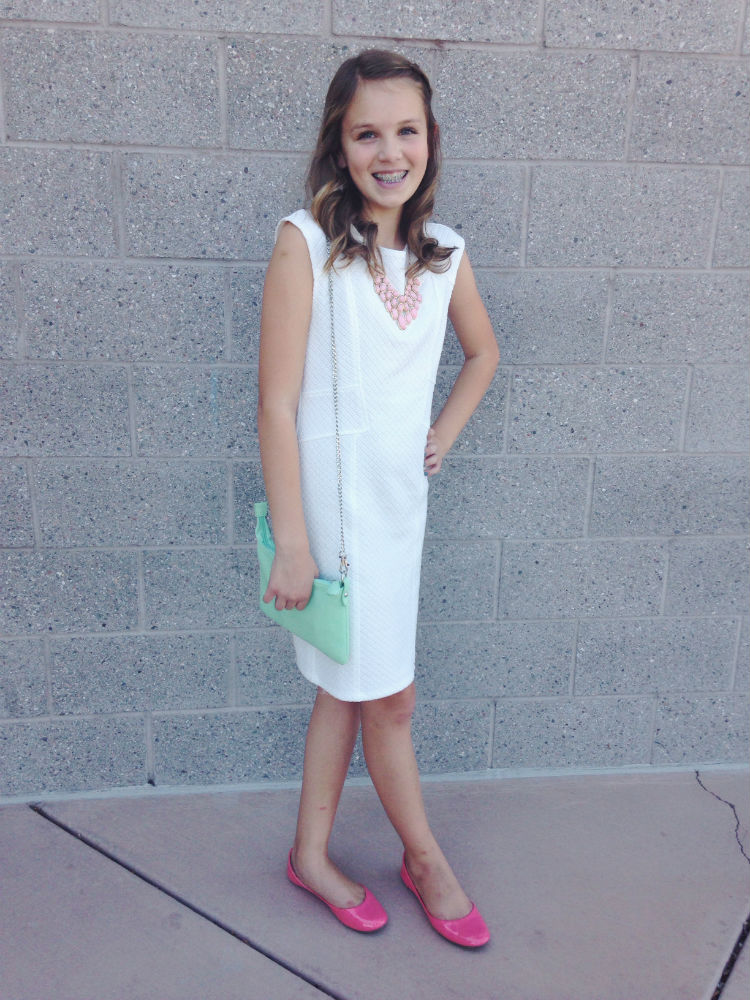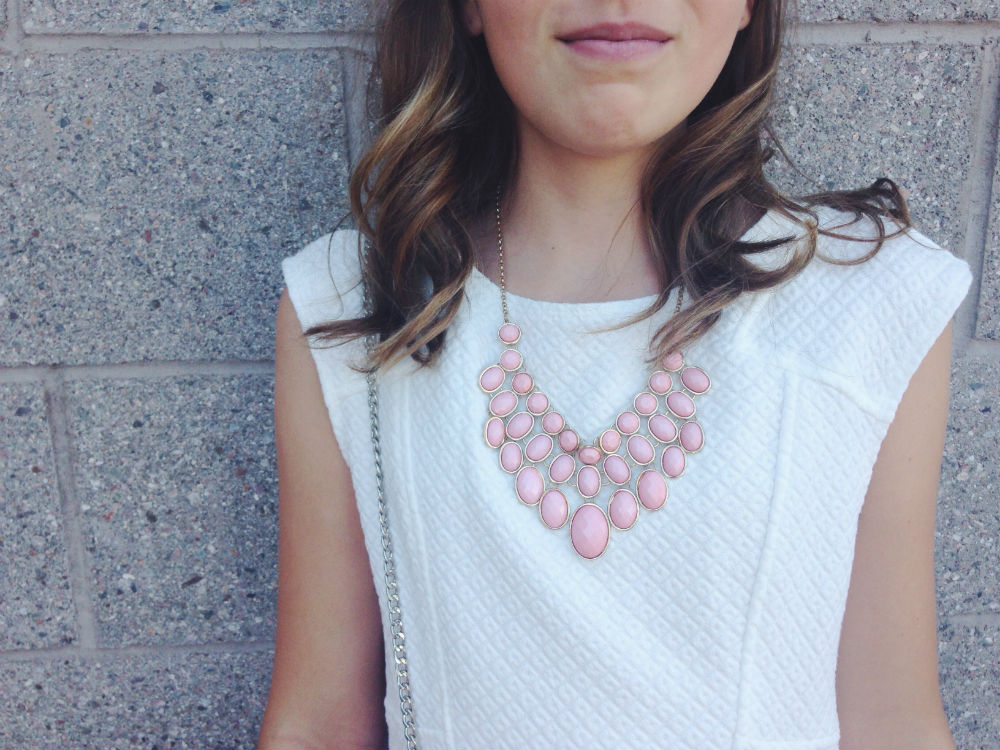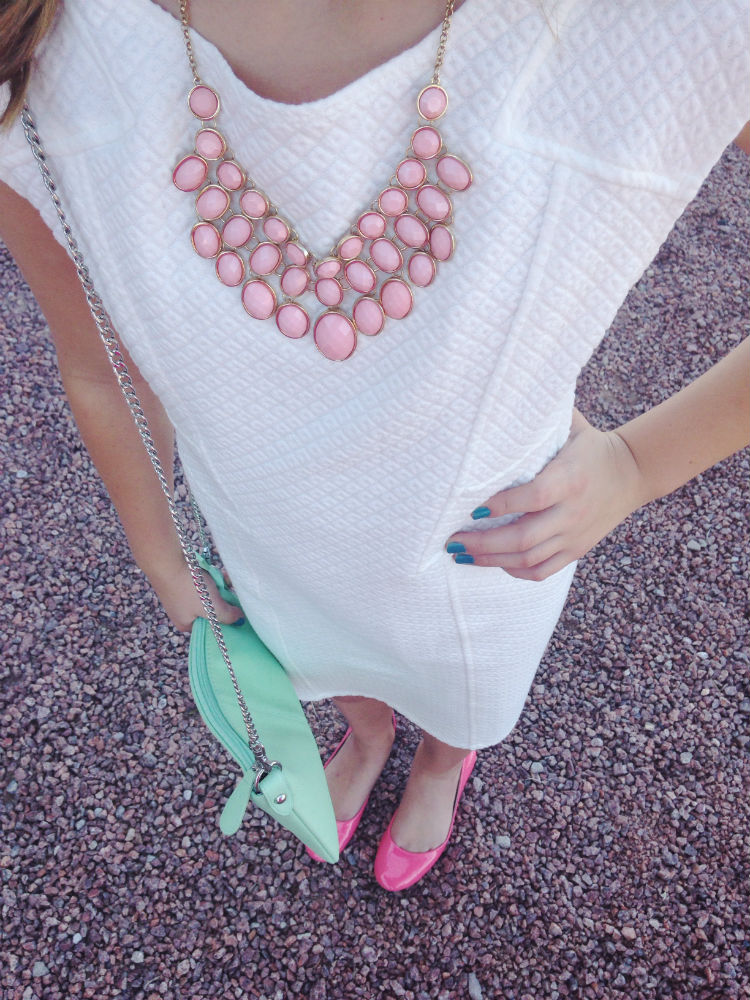 Dress Three//
Technically this isn't a dress but it's still very fantastic for summer. I love the stretchy, soft material. You can pair a colored tee tied off in the front with a variety of patterns. Even though this skirt wasn't purchased here, Lu La Roe has adorable clothing that is perfect for a comfortable and cute summer. I usually wear this type of outfit out to the mall, running errands, or just lunch with a friend. Remember that wearing a dress/skirt doesn't always mean you are overdressed or fancy; it can be a simply casual lifestyle too.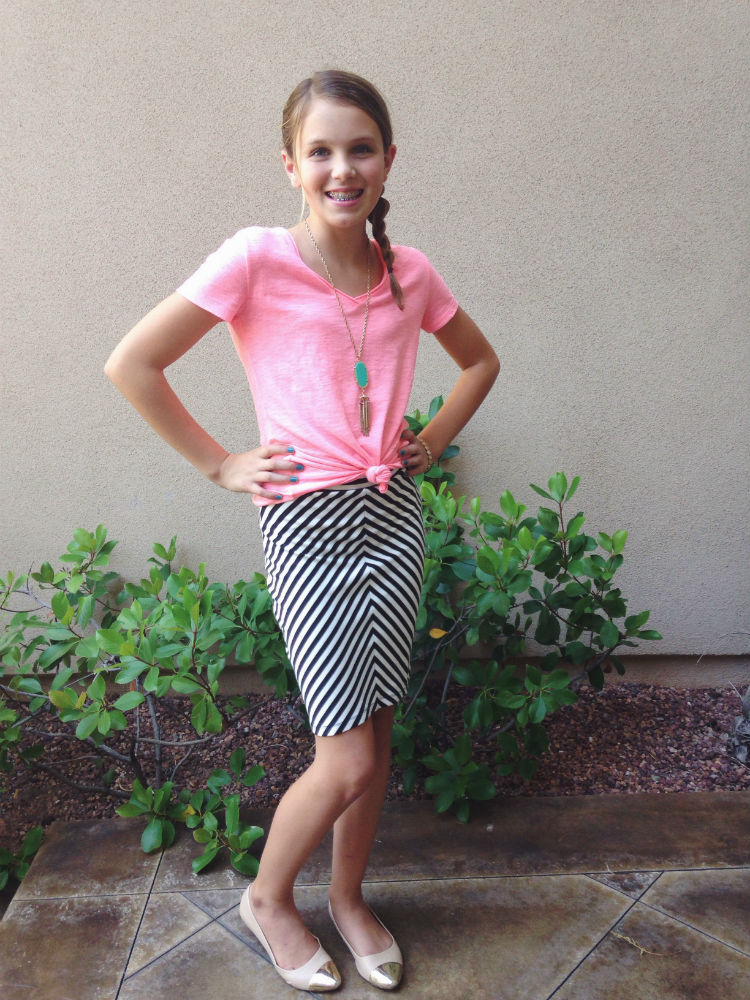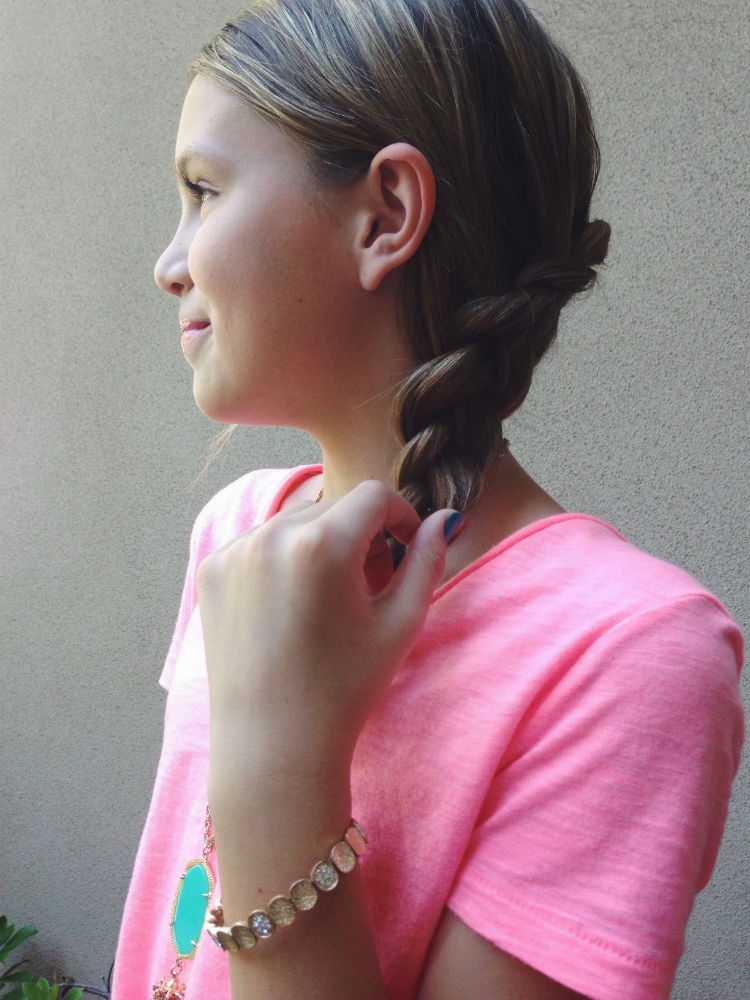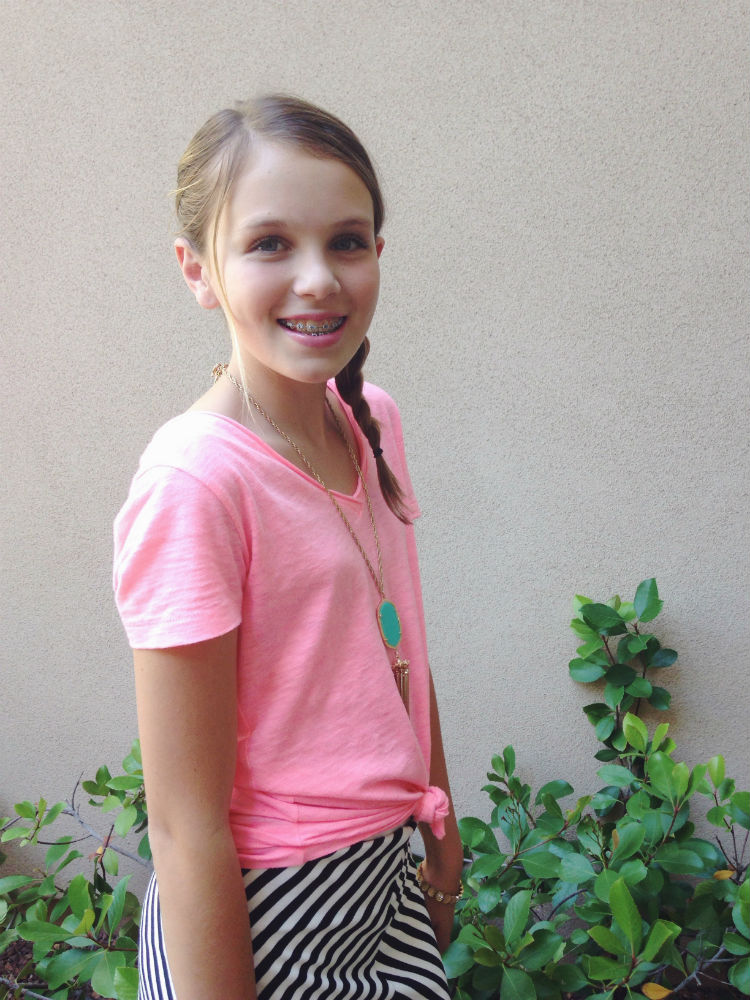 Dress Four//
I know, I know, this isn't a dress either but it still counts. This look makes my graphic tee look 10x classier than wearing it with jeans. Tying off a shirt can make it fit with skirts easily. I love the pretty pastel colors that keep the outfit cool. I wore this outfit to an outdoor mall and out babysitting.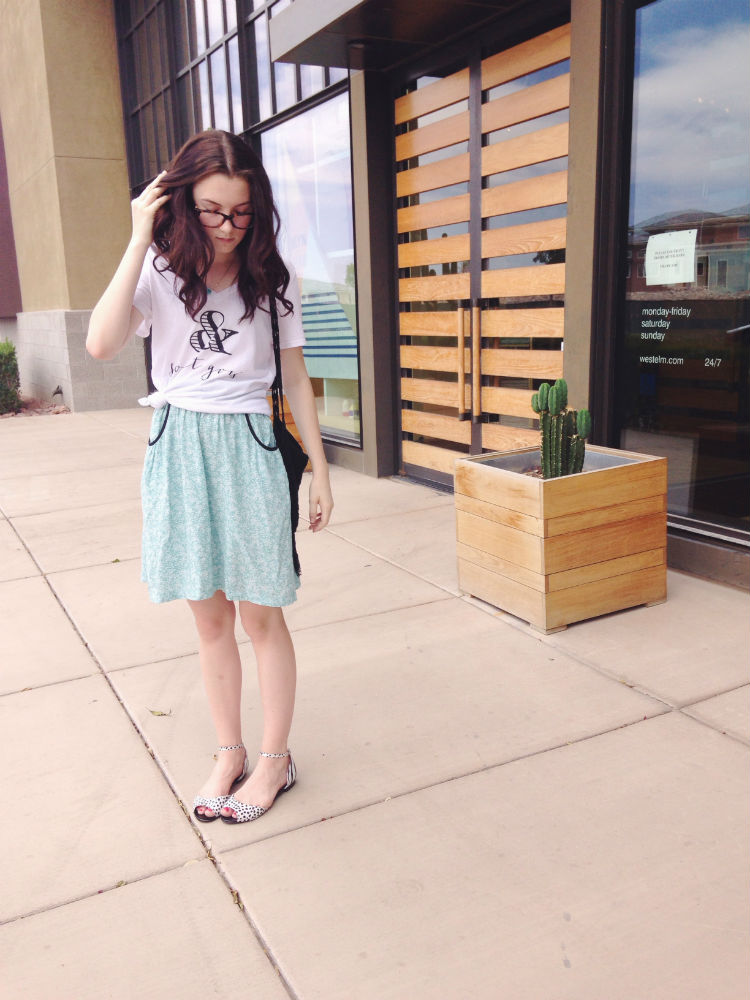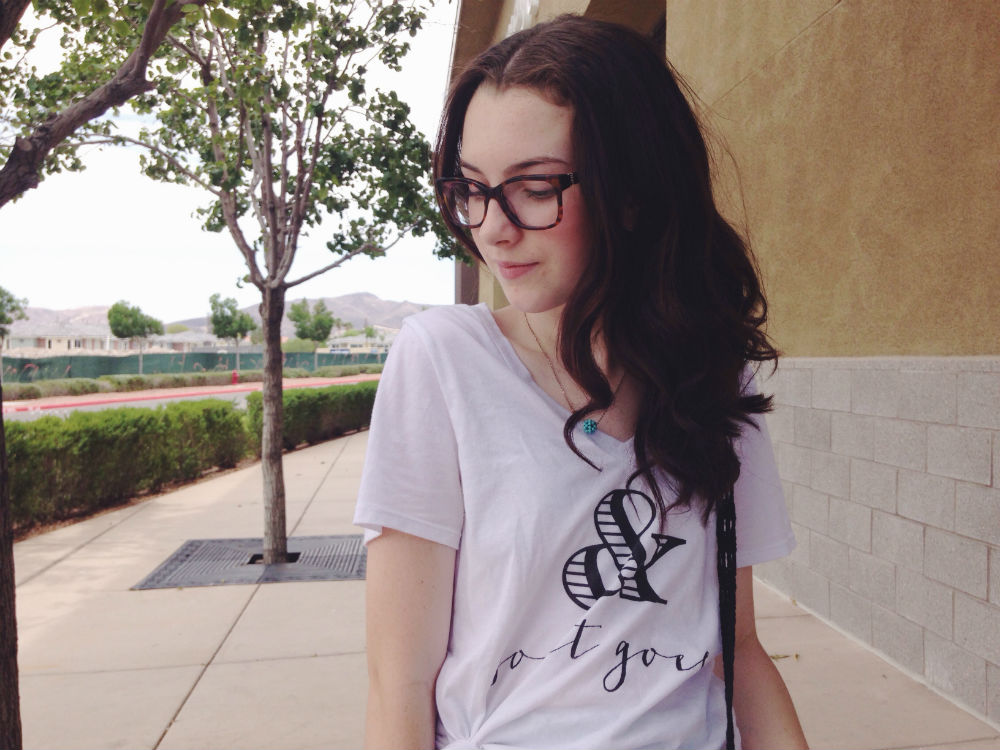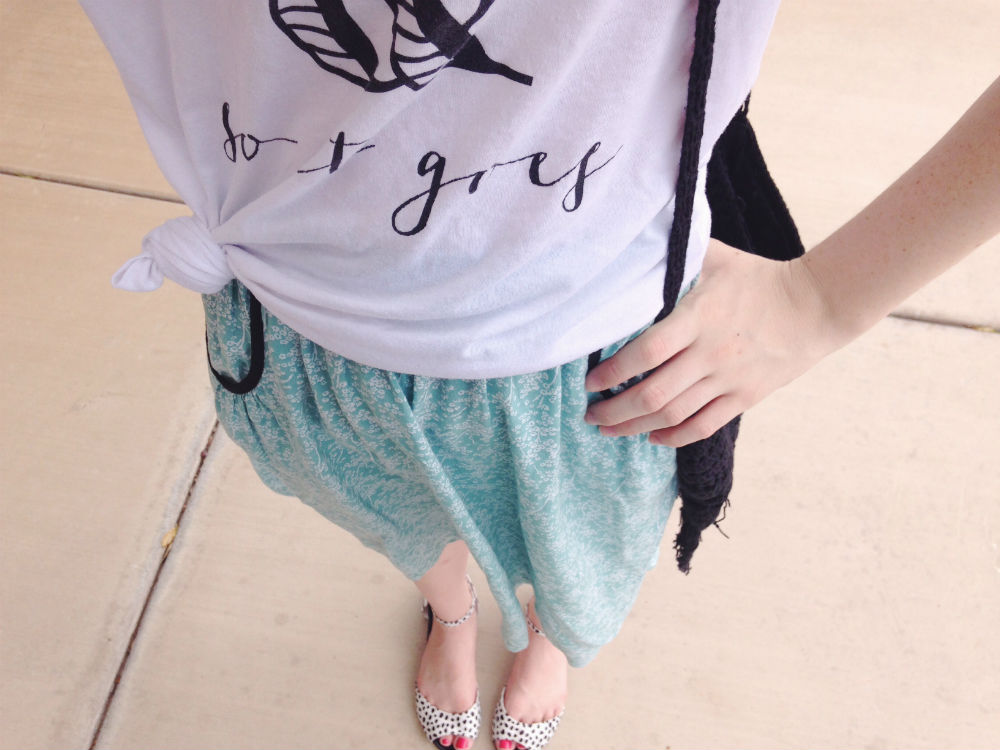 Dress Five//
This dress is actually a hand-me-down but originally it's from Zulily! Anywhere you find good deals has good potential. Trust me, I don't go to name brand stores for something I am going to eventually grow out of so don't feel obligated to either. Sales are my best friend. I love the boho look of the embroidery on this white flowy dress. I paired it with navy Saltwater Sandals that are my new favorite pair of shoes. The leather material is no-scuff so they can last for a long time which works great for children at playtime. Although I think they are adorable for all ages. I would wear a flowy dress like this to the park, family gatherings, and just to lounge around in.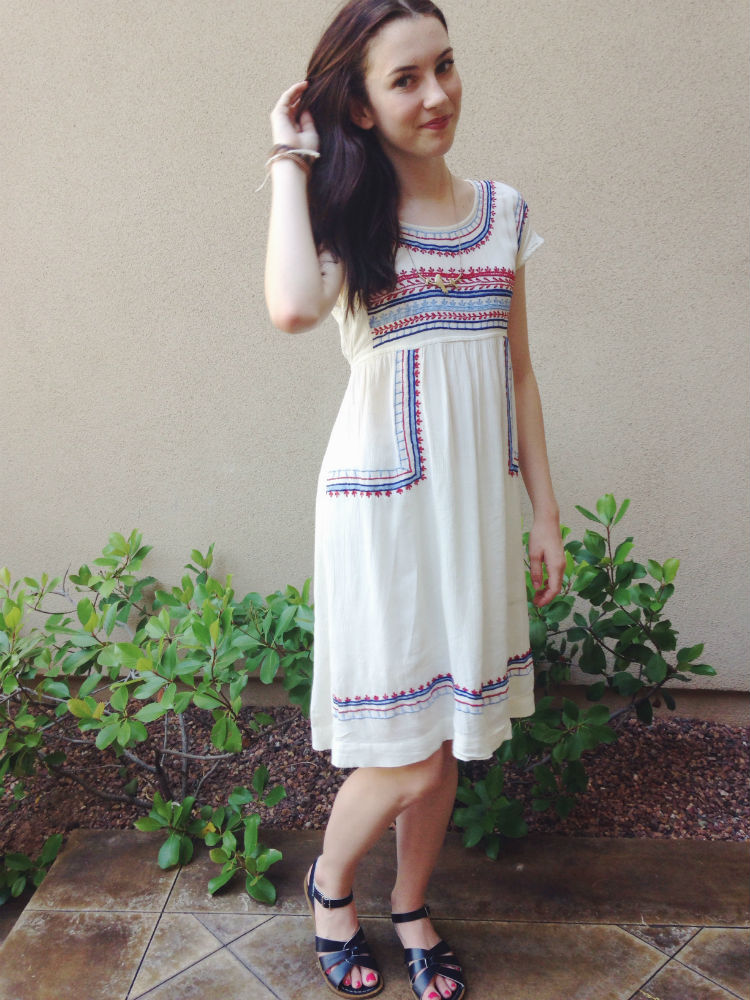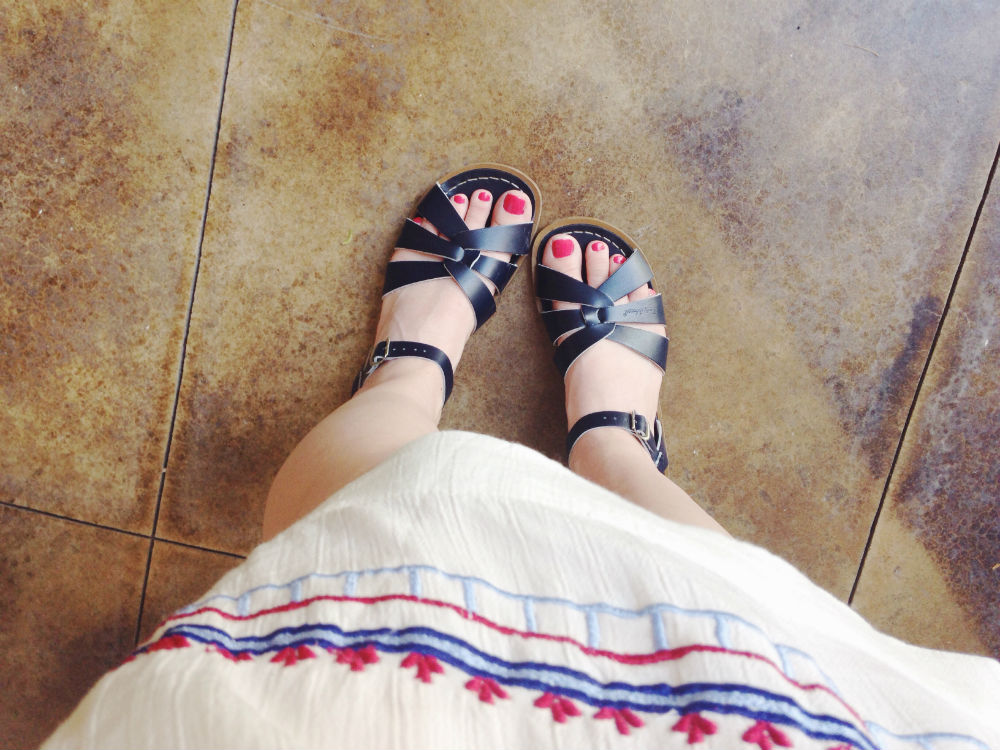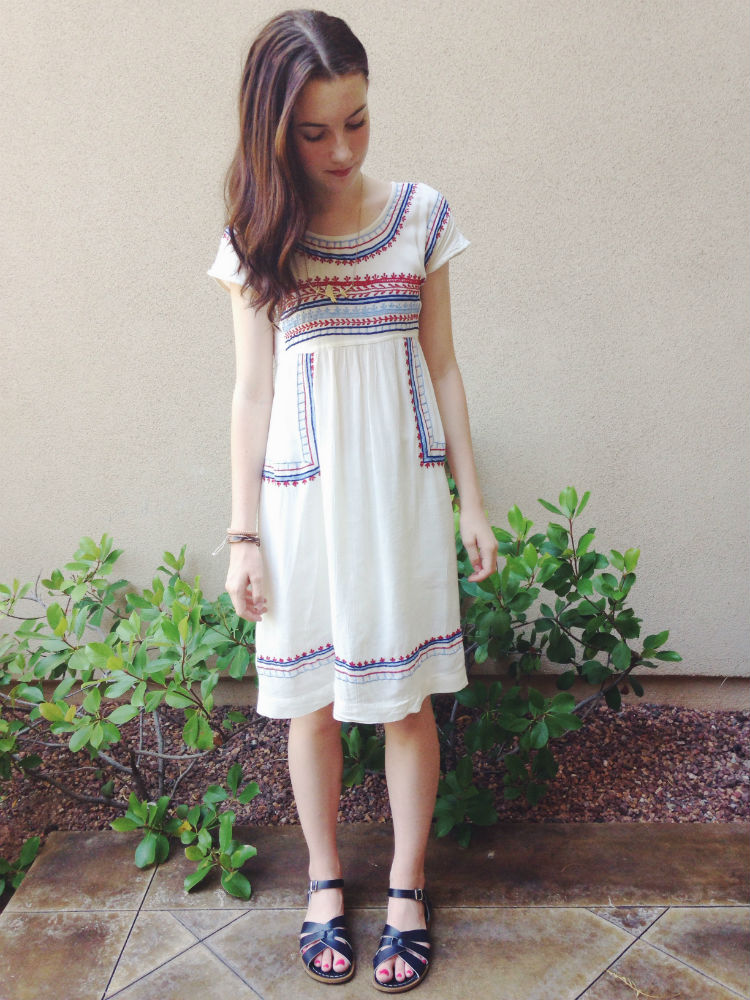 Dress Six//
Tee shirt dresses have got to be a girl's dream come true because I love wearing oversized shirts to bed and now they made it into dresses that are acceptable to wear all the time! Happy day 🙂 I paired the tee with a purple flannel to add color. Going with this edgy look, I mixed some patterns. These custom leopard Converse are so fun with the purple plaid. Tee shirt dresses are great to wear when hanging out with friends. Not only does the flannel look super cute tied around the waist but also can keep you warm when it gets chilly at night.