This hairstyle has been everywhere and so many people have requested a tutorial on how to do it. It looks like a braided style but it turns out to be a tricky one. My last tutorial was a fishtail version of this. This is a modified version that's sideways and ends in a bun instead. A thank you to my hair model aka my mom just because I wanted to switch it up from the blonde. I would love to see your re-creations as you try this in your or someone else's hair so send them in! Have fun with this style this week!
xoxo // Whytli Briana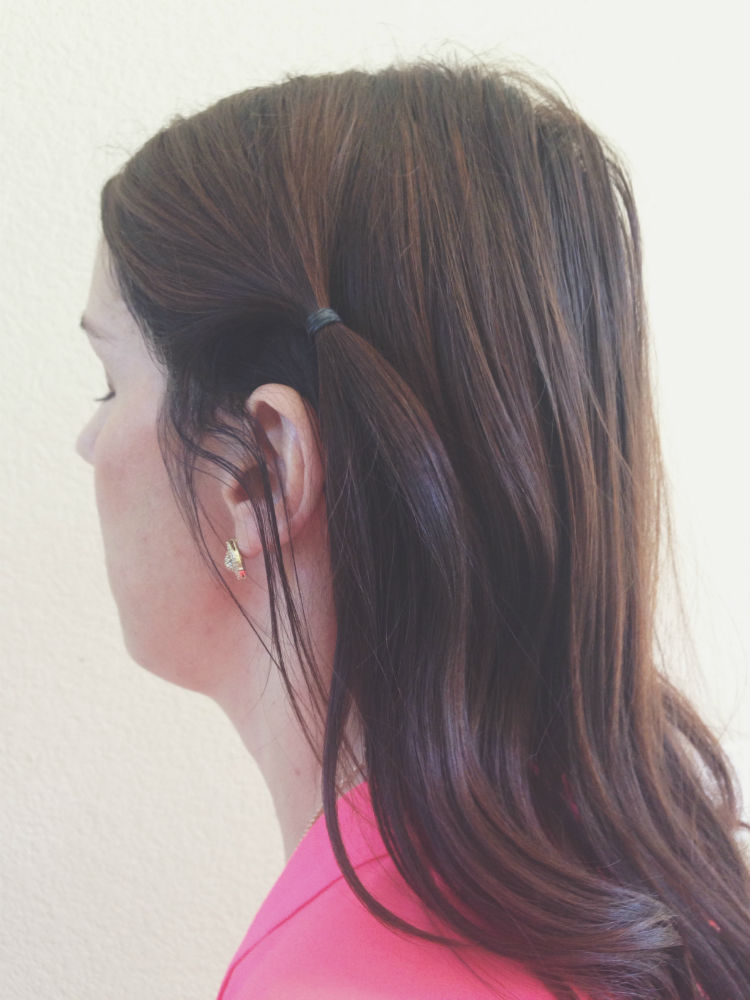 Step One // Take all the hair up to your ear and secure it. I would recommend using rubber bands because you will need to make lots of ponytails.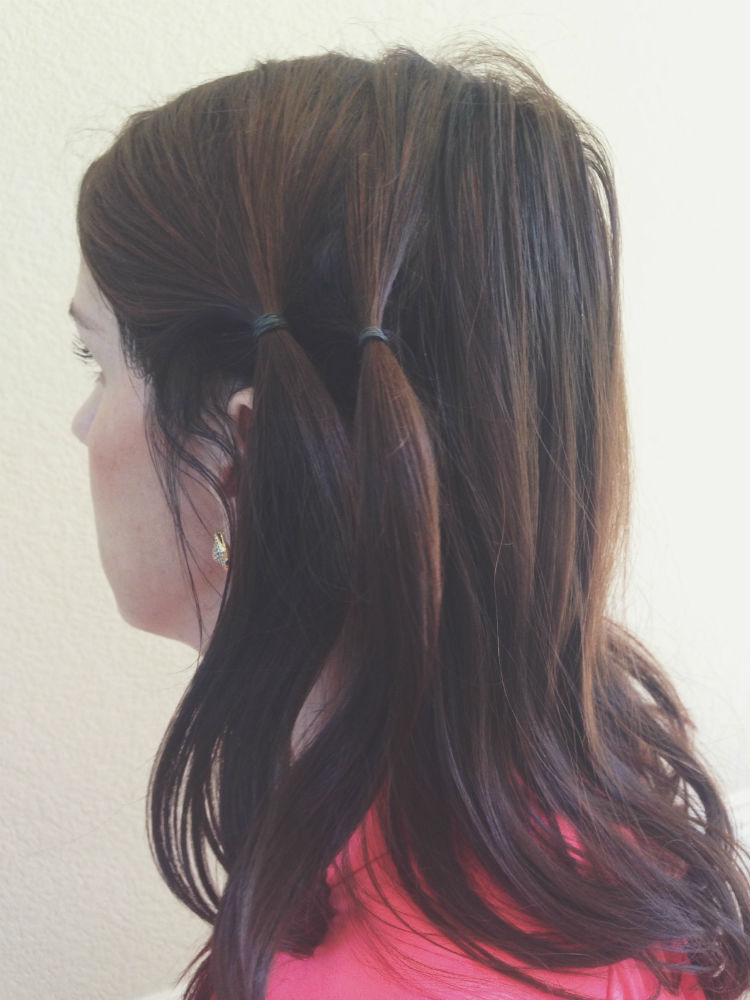 Step Two // Make a second ponytail using the same amount of hair so the pull through loops all end up even.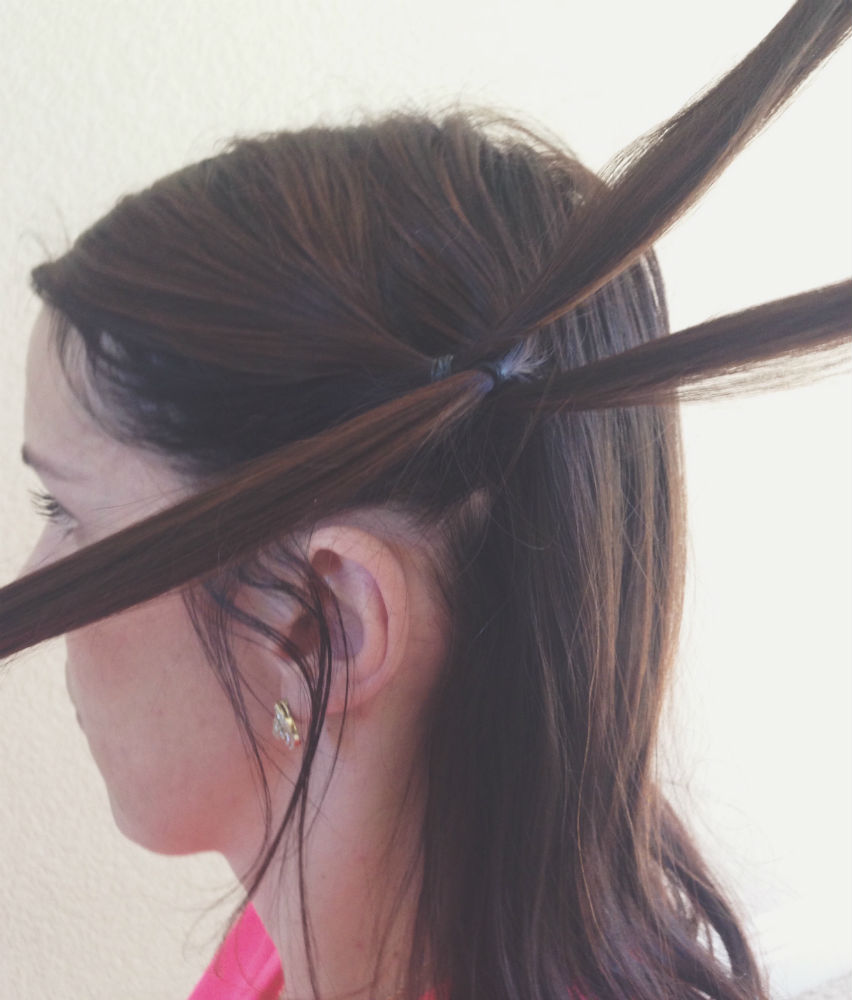 Step Three // Separate the first ponytail into two pieces while pulling the second ponytail in between.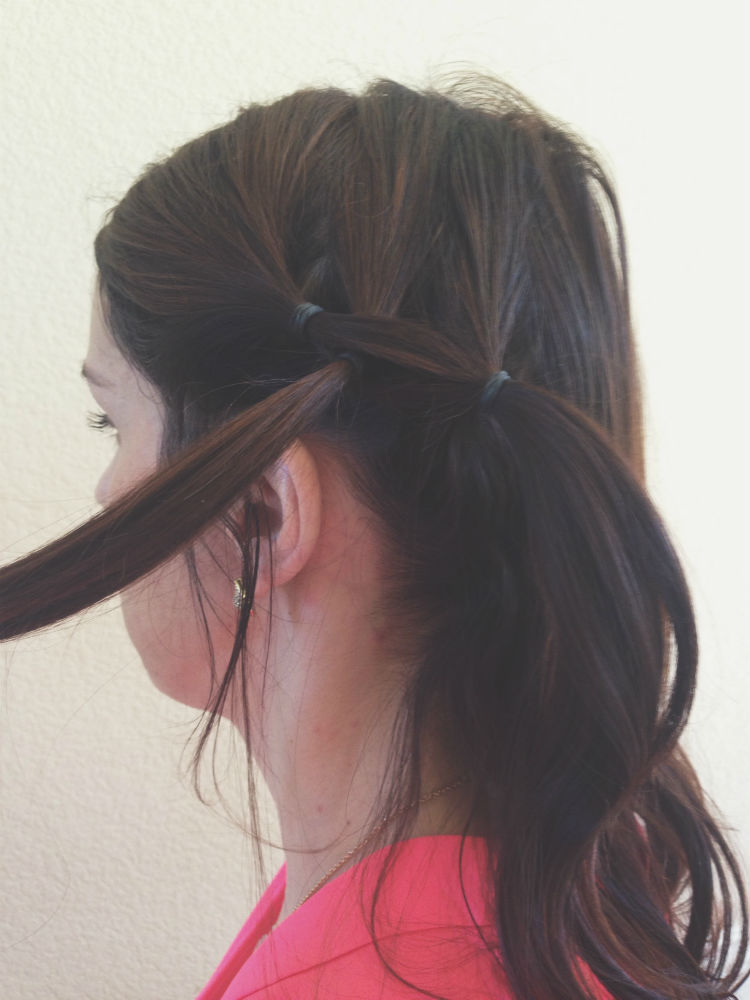 Step Four // Secure a third ponytail including the two pieces from the first pony.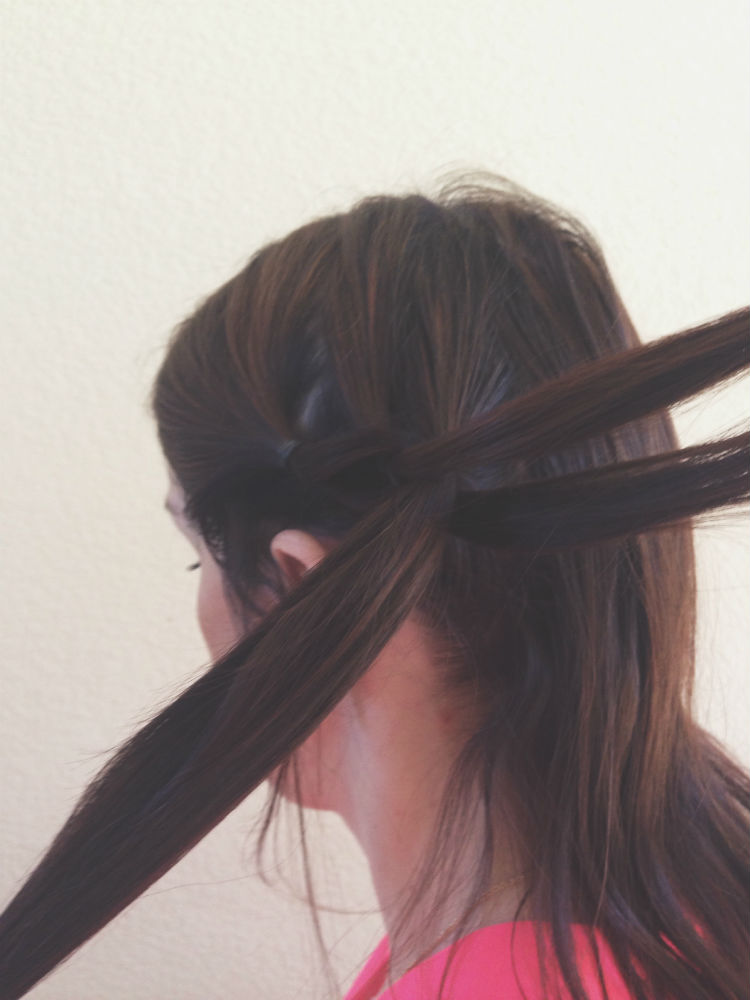 Step Five // Continue this pattern by separating the ponytail closest to the ear and pulling the second through.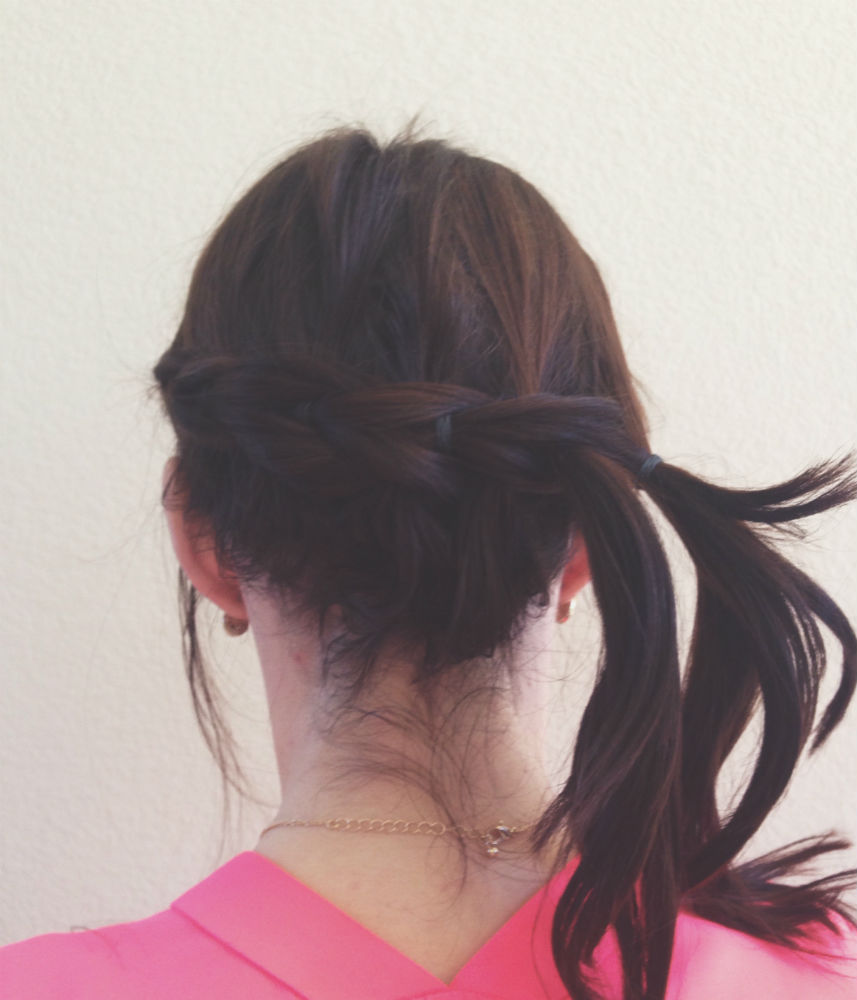 Step Six // Repeat steps 3-5 until you end up with all the hair secured in looped ponytails ending in two ponytails.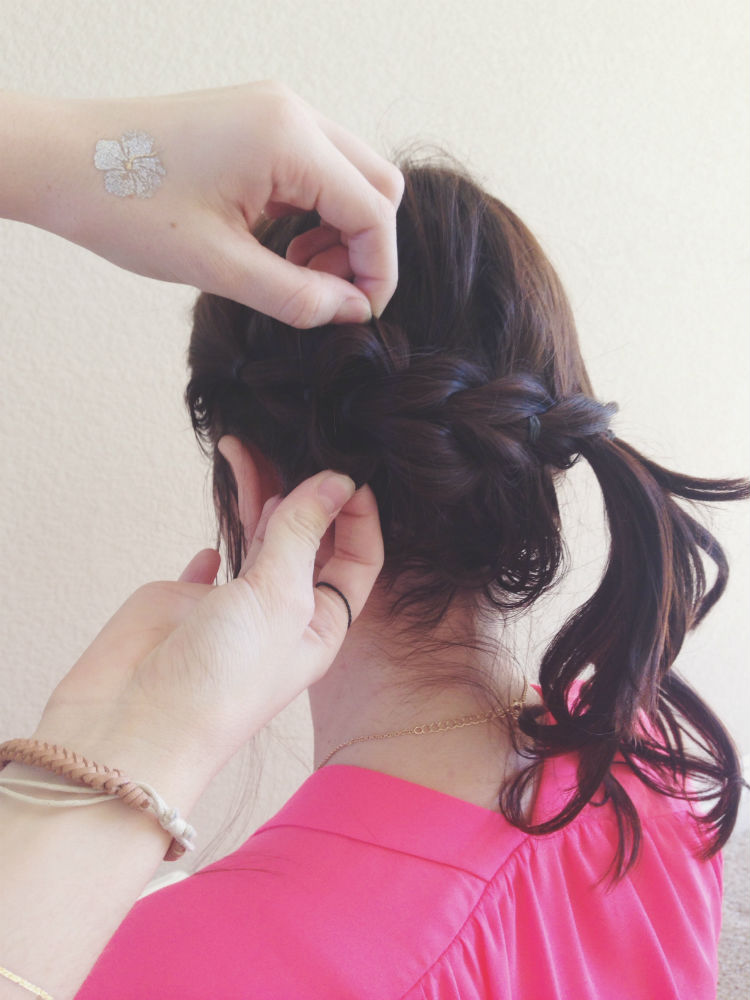 Step Seven // Loosen and enlarge the pull-through loops hiding the rubber bands. It should look full and almost like a braid. Congratulations! If you have made it this far, you have got the hard part down.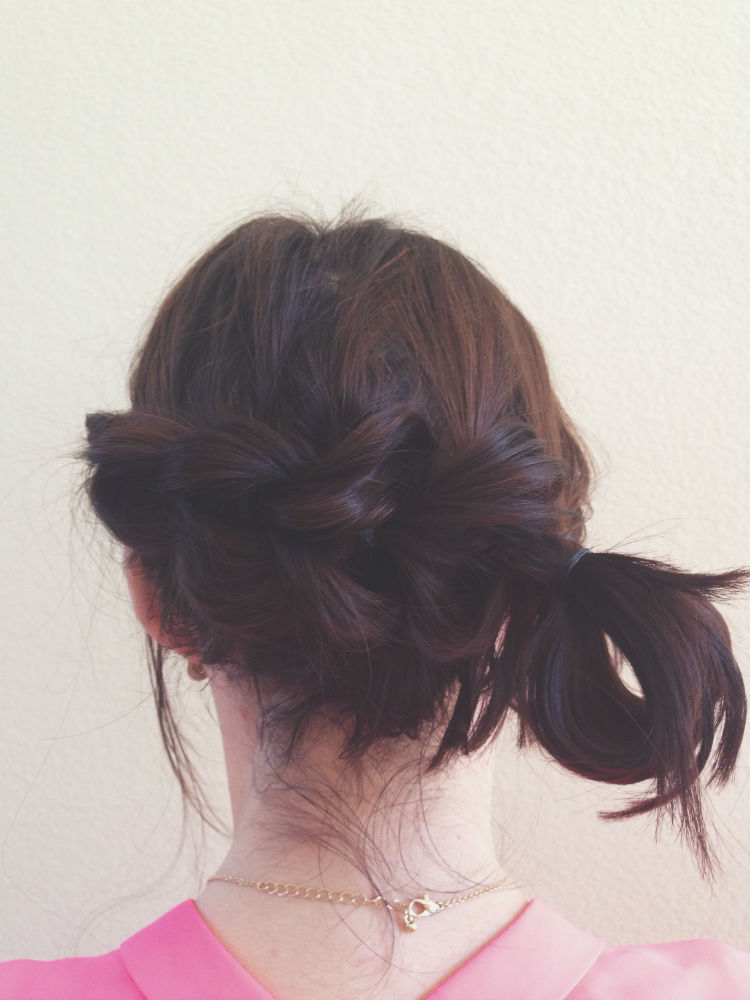 Step Eight // Take the two ponytails and combine them into a half looped ponytail.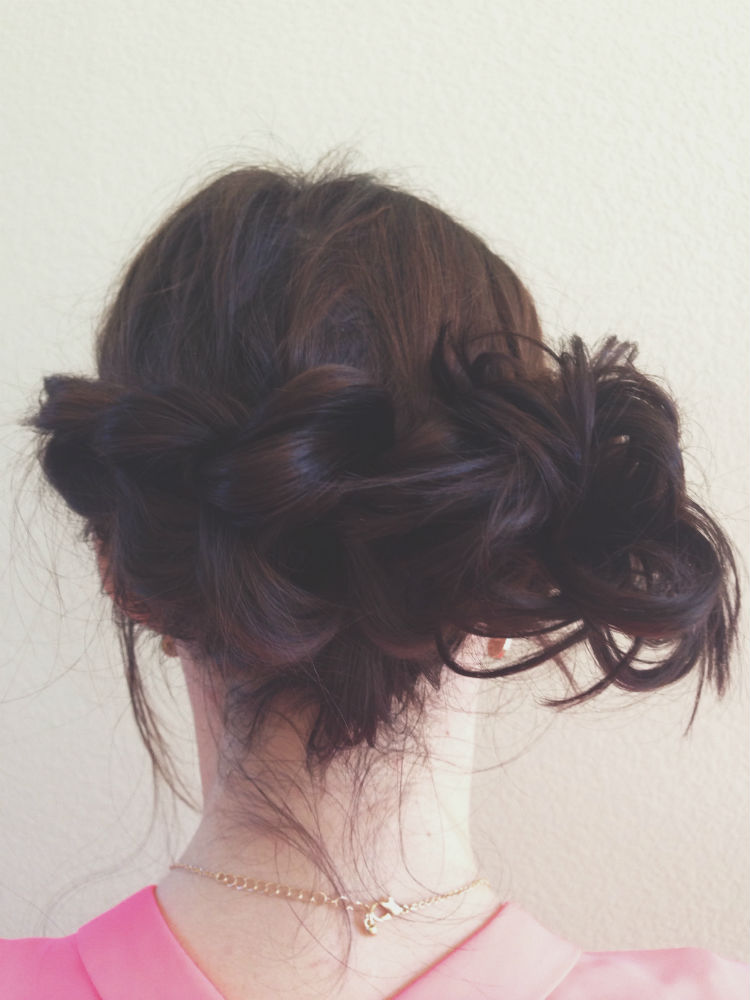 Step Nine // Finish it off by bobby pinning it into a messy bun that flows with the looped pull-throughs. Yay you now have a way cute updo!