Why would you do a simple side braid when you know how to jazz it up with a transition braid? You just wouldn't because that would be a silly thing to do. I love this transition braid since it looks really pretty and fancy when really all it is a fishtail and French braid. Also, when you do experiment with this braid, I would love to see your recreations so email, Instagram DM, or Pinterest message it to me! I am working on more hair tutorials but if you have any requests on hairstyles you want to see, let me know!
Step 1 // Start a French or Dutch braid on one side of your hair part.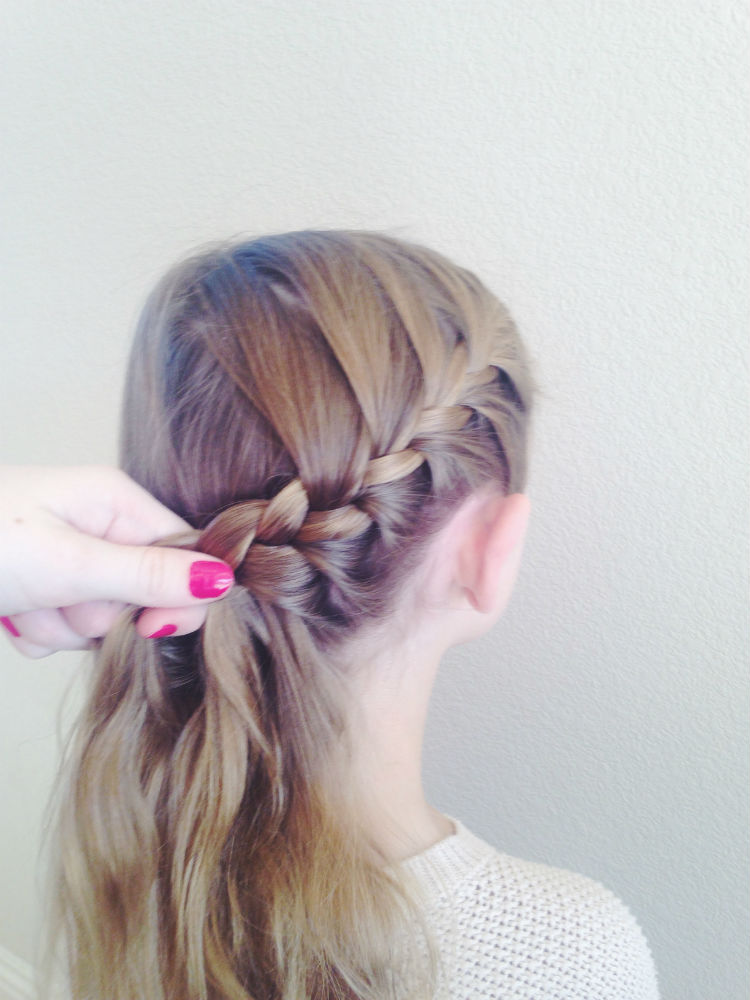 Step 2 // Braid all the way around the head and secure in a ponytail on the opposite side of the braid.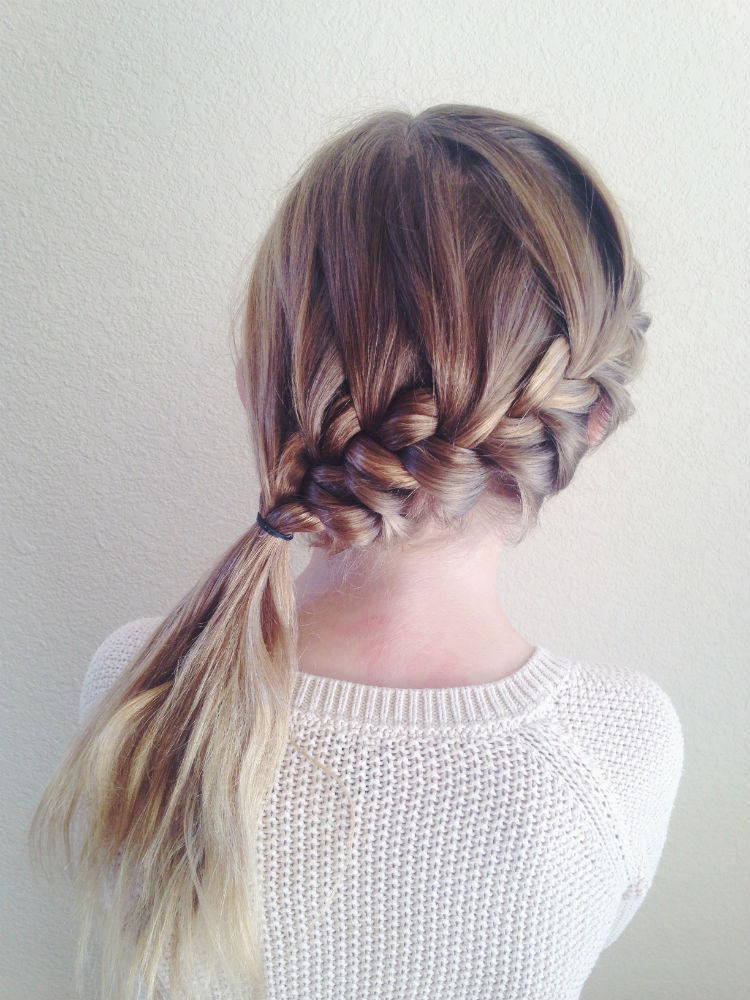 Step 3 // Start a fishtail braid right after the elastic ends. Braid you hair all the way down and secure it with another elastic.
Step 4 // Take out or break the elastic that separates the two different braids. Loosen in between them so that they flow together looking like one connected braid.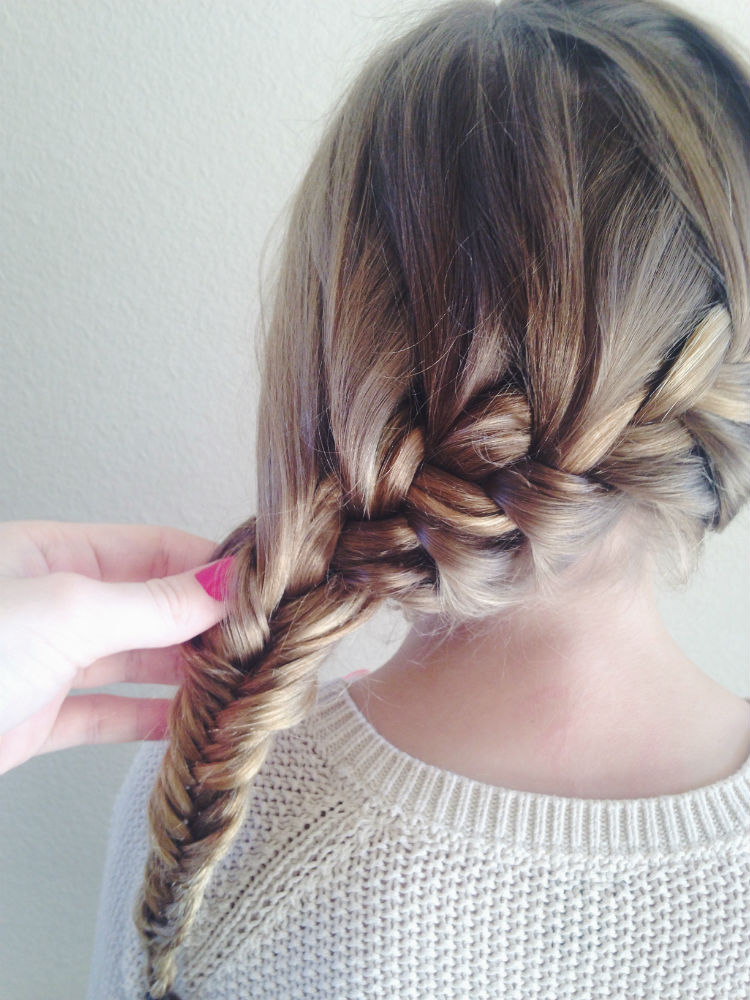 Step 5 // Loosen the rest of the braid as desired. Let it lay to the side.