This is my new favorite hairstyle and a couple people from my Instagram @hairbywhyt requested a step by step. This hairdo can be styled many different ways, making it fancy to sporty. I hope all of you guys enjoy it and send me re-creations you have done!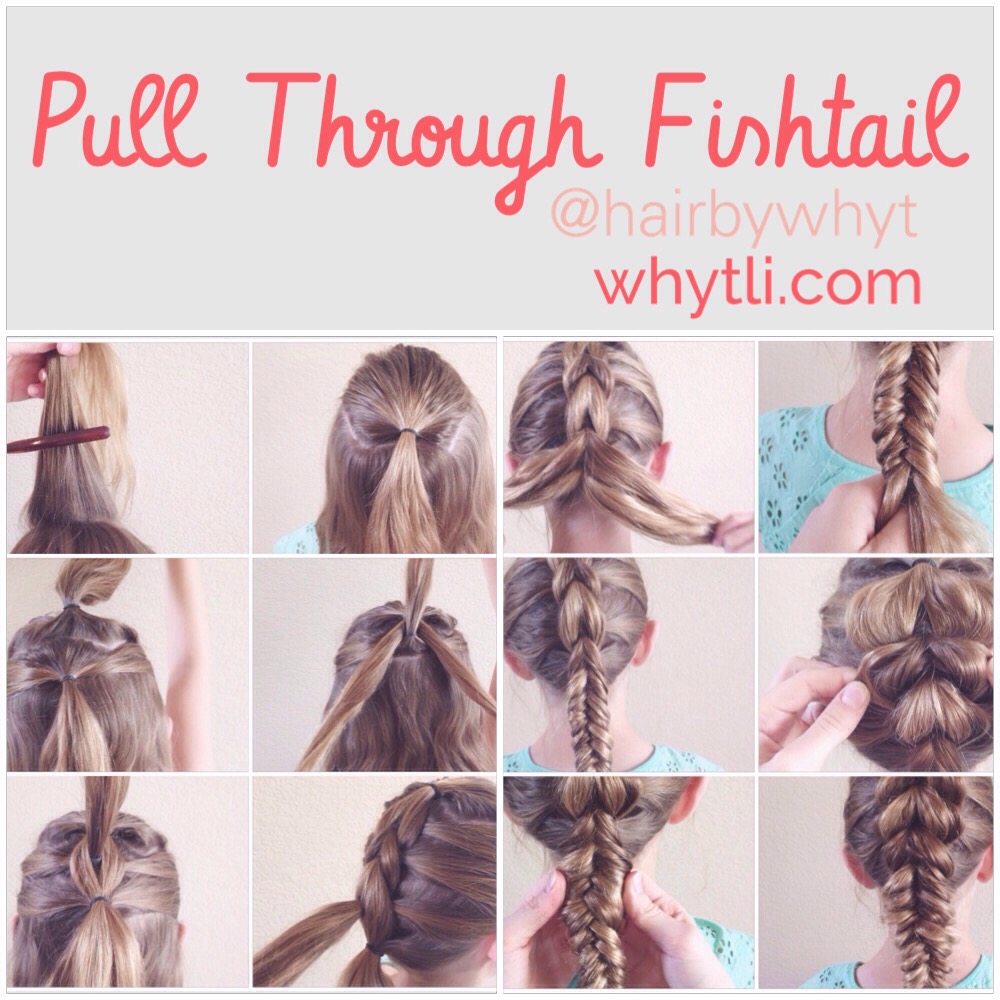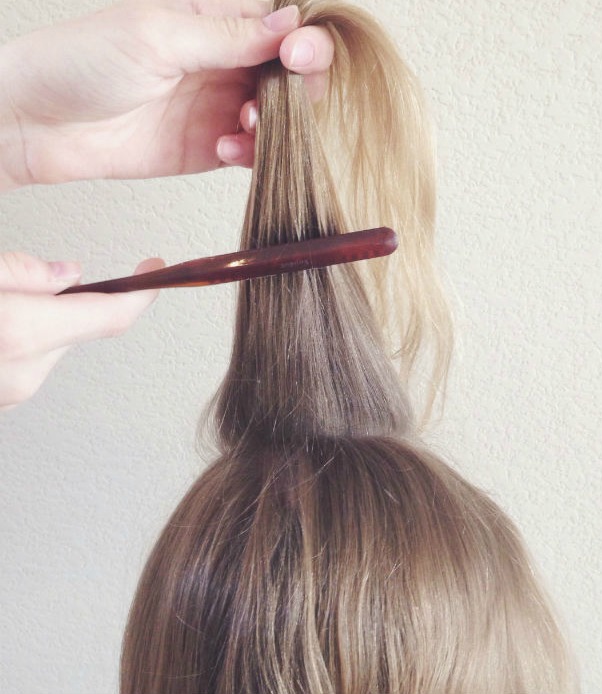 Step One //   Rat your hair so that you can make a bump/hair poof in the front.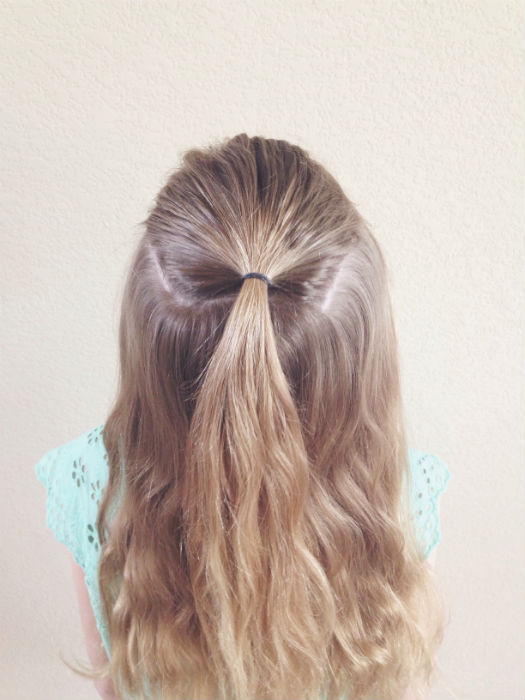 Step Two // Take the tops of the hair and pull it back into a pony.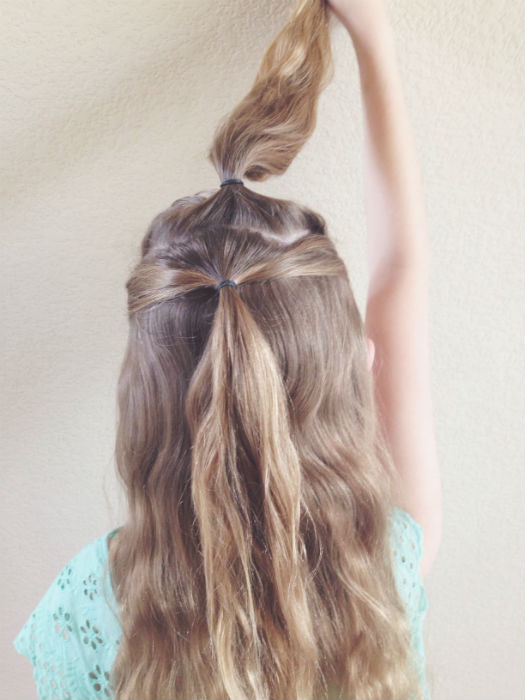 Step Three // As your hair model holds forward your first pony, gather a second layer of hair and secure it. If you are doing this style on yourself, take the first pony and clip it forward.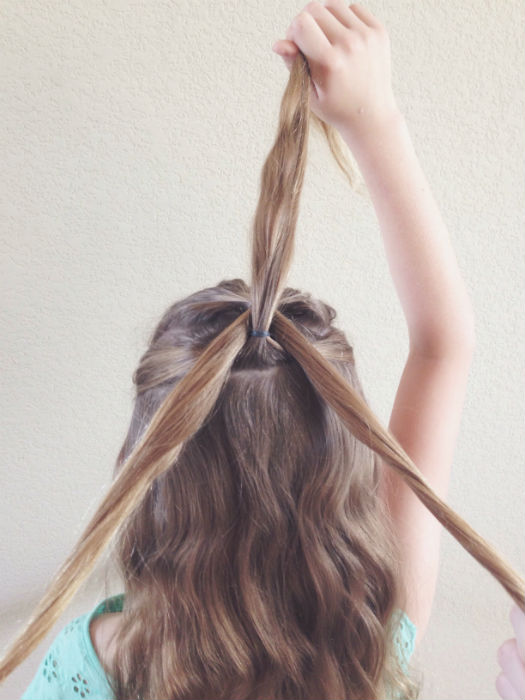 Step Four // Have your hair model now hold the second pony instead of the first. Split the first pony into two pieces around the second pony.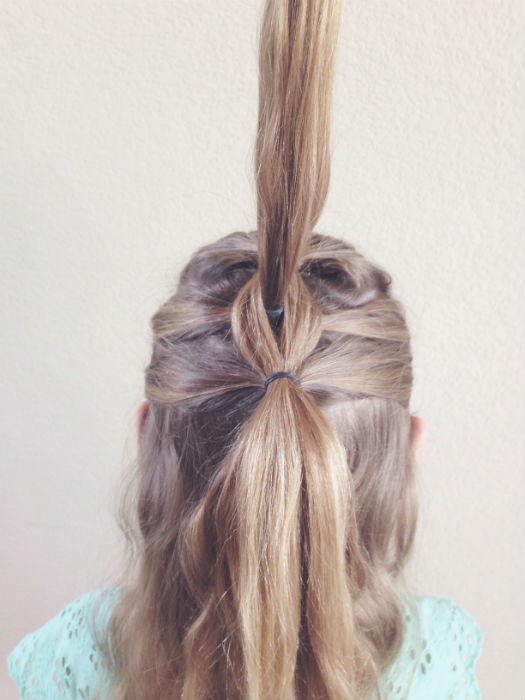 Step Five // Gather a third layer of hair and secure it as well as the split top pony.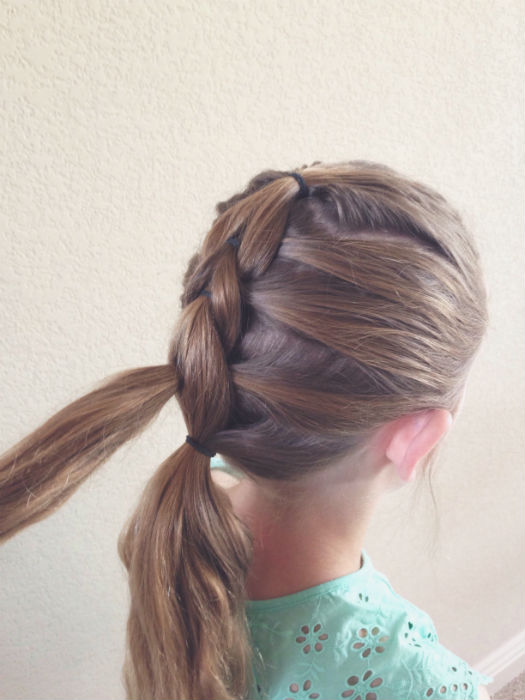 Step Six // Repeat steps 4 & 5 until you end with two last ponytails.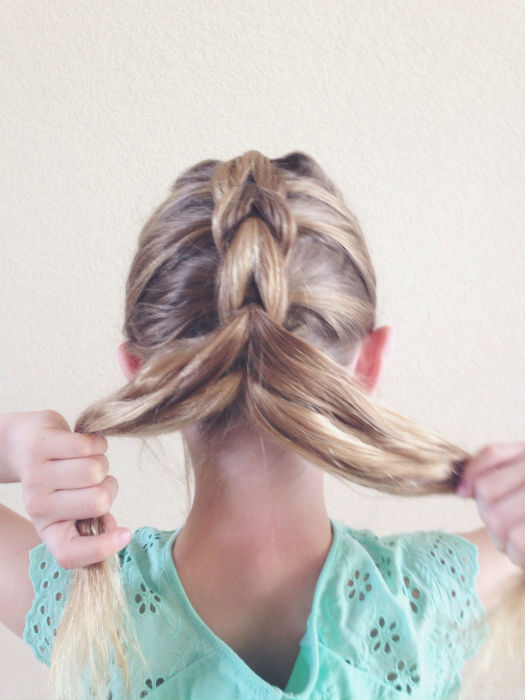 Step Seven // Split both ponytails in half horizontally so that you can start your fishtail.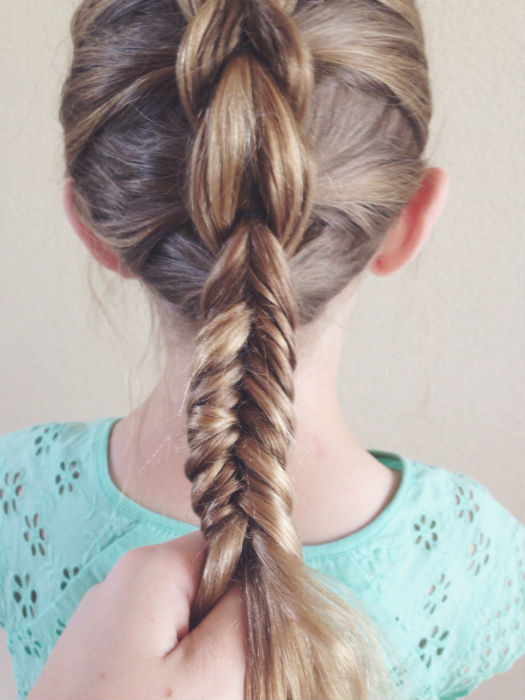 Step Eight // An outside fishtail will work best so that it flows with the pull throughs. Instead of crossing on top, cross underneath. If this gets too complicated just go with a normal fishtail because it will be loosened anyway.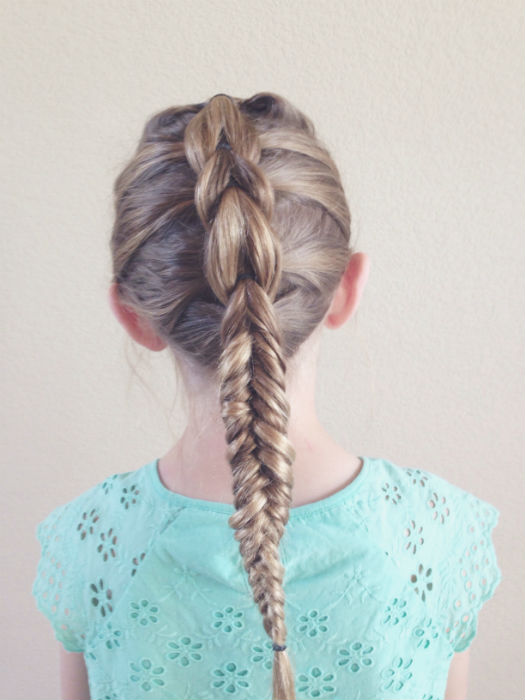 Step Nine // Here is where you can stop if you like this tight look or want it secure for a sport. Either way, loose or tight, braid tightly so that it can easily be loosened.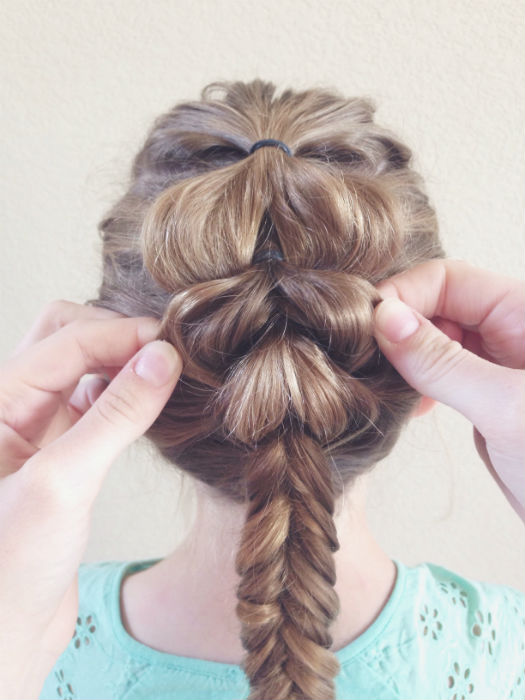 Step Ten // Pull apart the top sections so that becomes big.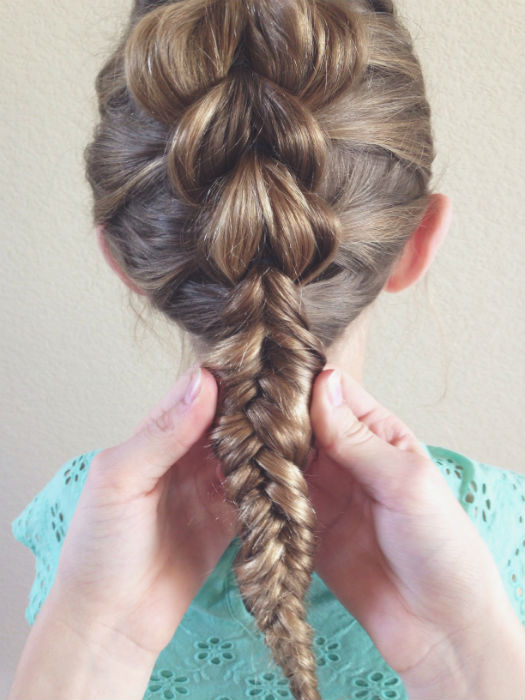 Step Eleven // Massage through the fishtail so that it flows and looks like one continuous braid with the pull throughs. Make the braid full and big-looking like a lot of hair.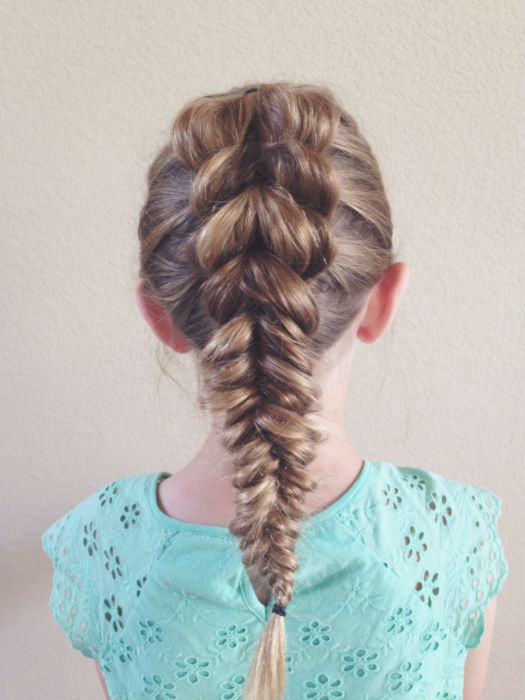 Step Twelve // Yaya! If you have made it this far then you have a beautiful Pull Through Fishtail and I hope you love this hairdo as much as I do.
xoxo // Whytli Briana